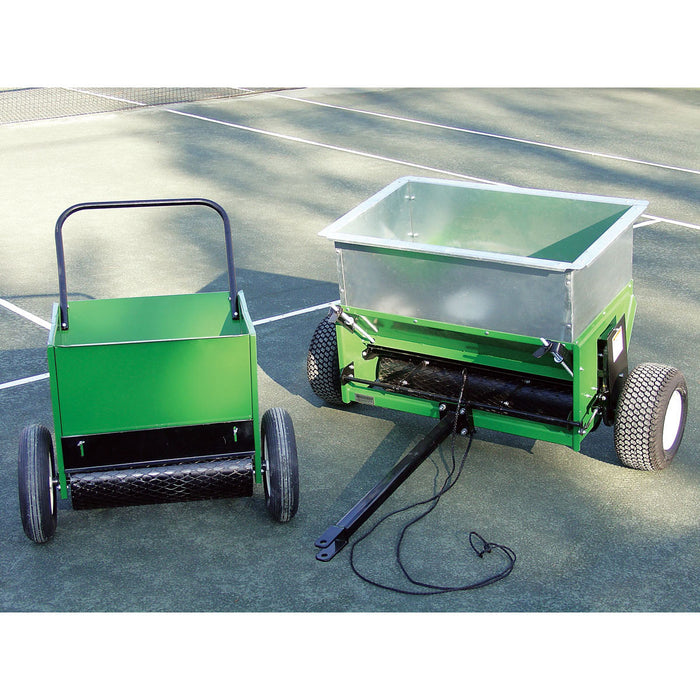 Tru-Flo Clay Court Top Dresser
by Active Sports
Tru-Flo Clay Court Top Dresser
Tru-Flow top-dressers offer unmatched performance in distributing court material. Unlike conventional drop spreaders that rely on gravity to help release material from the hopper, these spreaders pull the surface out of the hopper and onto the court with unmatched consistency. Tru-Flow's ground driven system means there are no hydraulics, pumps, or engines to malfunction. A 24″ hand model will hold up to 4-80 lb bags of clay and the 36" and 54" tow models can handle over 15 bags.
A Closer Look at the Tru-Flo Top Dresser
Unmatched consistency in court material distribution.
Bag breaker grates are also available.