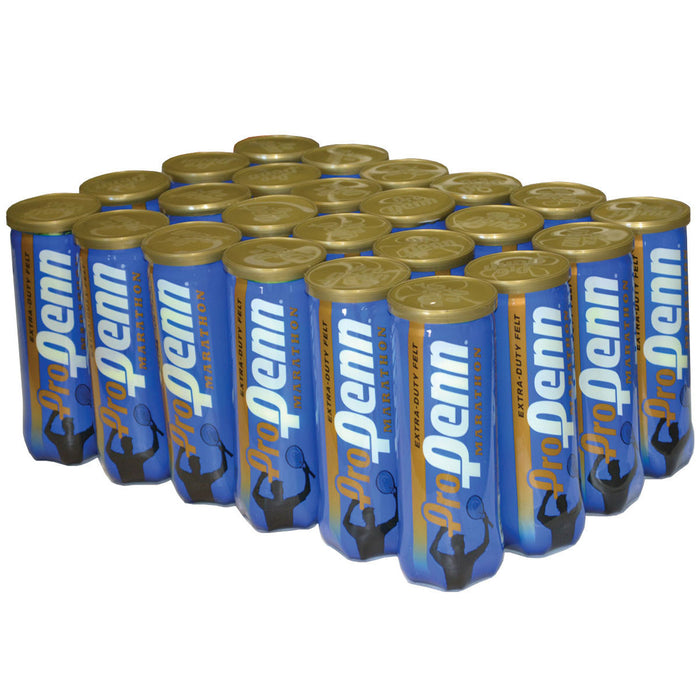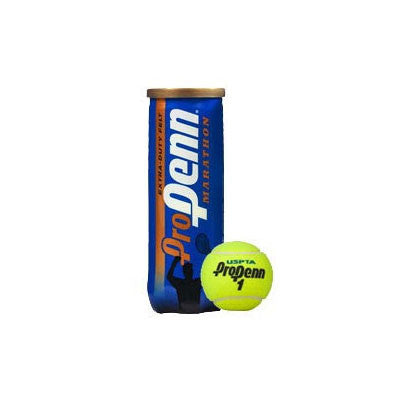 Pro Penn Marathon Extra Duty
by Penn
Pro Penn Marathon Extra Duty Tennis Balls
Hard Court. Heavy duty felt tennis ball is ideal for hard surfaces such as asphalt and concrete or outdoor use. 
Encore Technology has a unique core compound of natural and man-made polymers to produce a core that limits ball softening. The result is a ball that stays fresher longer and therefore plays like new longer.


LongPlay Felt lasts 25% longer than the original Pro Penn and stays cleaner on court, picking up less dirt and dust. Still features Smart Optik technology for 19% greater visibility.