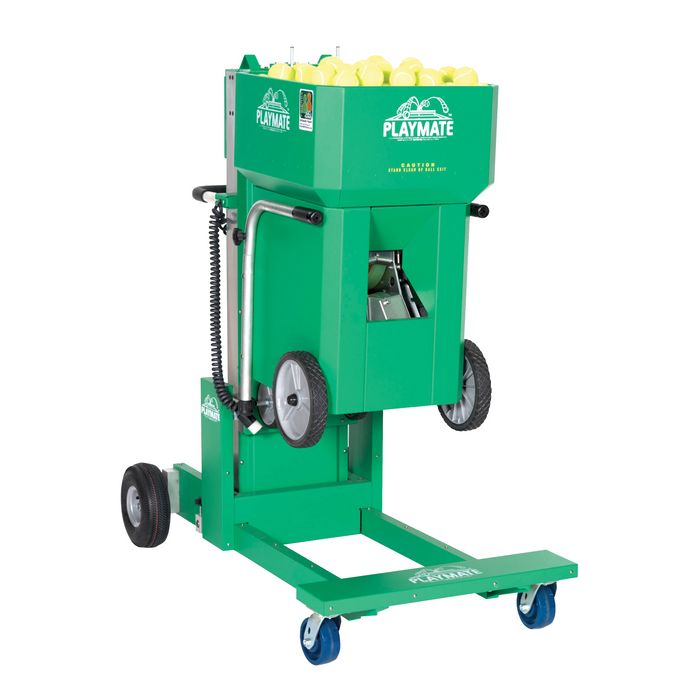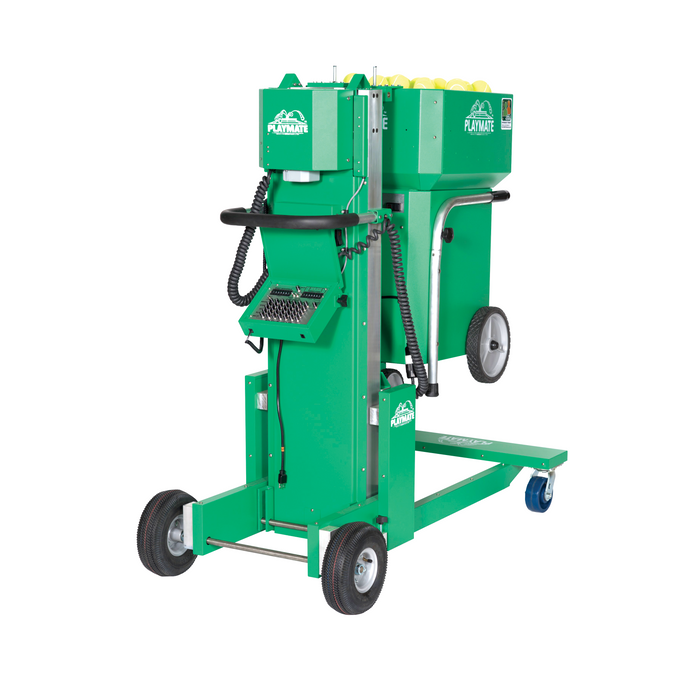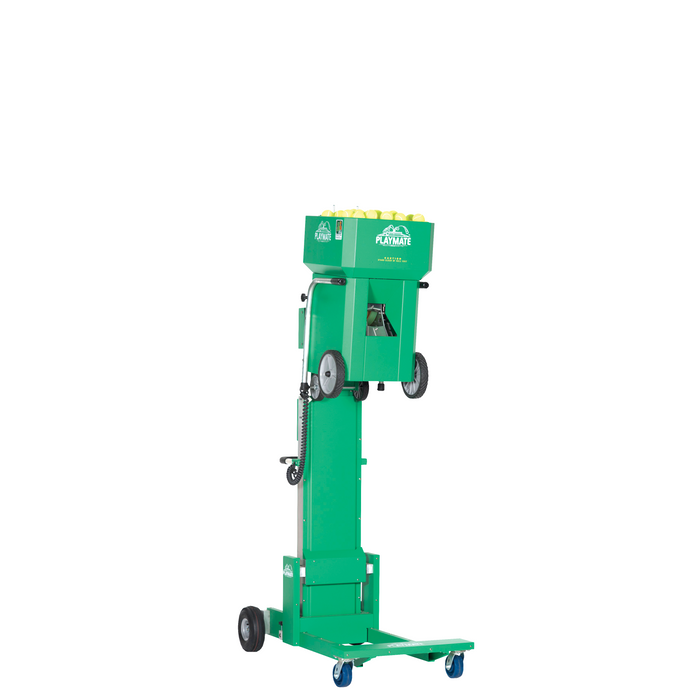 Playmate Serve Lift
by Playmate
Playmate Serve Lift
Upgrade your new ball machine with a Playmate Serve Lift and experience an amazing game-like practice.
Not only can the Serve Lift help you practice the most important shot in tennis, the serve return, but it can do so much more. Your opponent often hits a slice with the racquet high in the air, so practice a realistic slice that comes from a naturally elevated position to create a truly game-like environment.
Features of the Playmate Serve Lift
Practice defensive lobs against the ball machine's overhead

Practice Poaching by Reading the Ball Machine's Wide or Inside Serve

"Safety first" stable design

Aircraft aluminum construction for optimal durability

Three-year limited parts warranty
If you're serious about improving your game, especially the serve return, the Serve Lift is ideal. By elevating your ball machine it can accurately imitate a human serve, allowing you to experience a realistic game environment to advance your game.
If you're looking for Playmate Serve Lift Genuine Replacement Parts or Playmate Ball Machine Upgrades and  Accessories, we have them all!
Serve Lift Compatibility
The Playmate Ace and all the Playmate Chameleon series ball machines are compatible with the Serve Lift.
A Closer Look at the Playmate Serve Lift
The Playmate Serve Lift folds down for easy transport and storage.
Playmate ball machines mount easily and securely to the Serve Lift.
The ball machine's control panel mounts low on the back of the Serve Lift for convenient access.