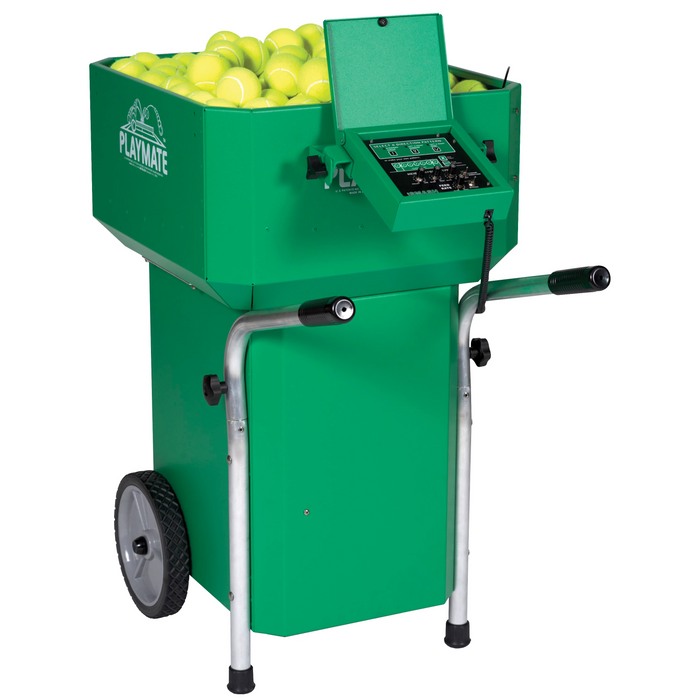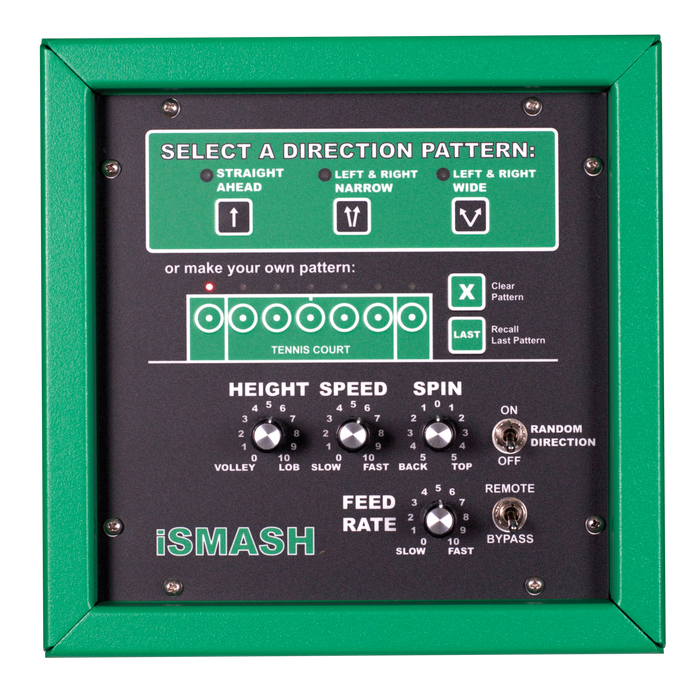 Playmate iSmash
by Playmate
Playmate iSmash
iSmash's are in stock and can ship next BUSINESS DAY!!!!!!
The Playmate iSmash is the base model of the Chameleon Series of ball machines. It is totally upgradeable all the way up to the Playmate Genie. Since the control units of the Chameleon Series machines are interchangeable, you can purchase this machine now knowing you can later upgrade it to a Playmate Deuce or Genie. Its simple controls make this machine ideal for club members.
The easy to use iSmash control box allows for electronic adjustment of ball height, speed, topspin or backspin, and feed rate as well as seven positions programmable electronic direction with programmable randomization.
Features of the Playmate iSmash
Variable topspin and backspin

Seven positions programmable electronic direction with programmable randomization

Holds 300 balls

Variable electronic height control

Rear-mounted, user-friendly control box

Compatible with Playmate Serve Lift

Two-function remote control (on/off with drill reset)

Aircraft aluminum construction for optimal durability

Three-year limited parts warranty
Click here to visit our "Model Comparison Chart" page to see what features the various ball machine models have to offer.
If you're looking for Playmate iSmash Replacement Parts or Playmate Ball Machine Upgrades and  Accessories, we have them all!
A Closer Look at the Playmate iSmash
With the iSmash control box, it's simple to utilize all the machine's features.
The iSmash ball machine is made from the highest quality components.
Side view of the iSmash showing the rear-mounted control panel.