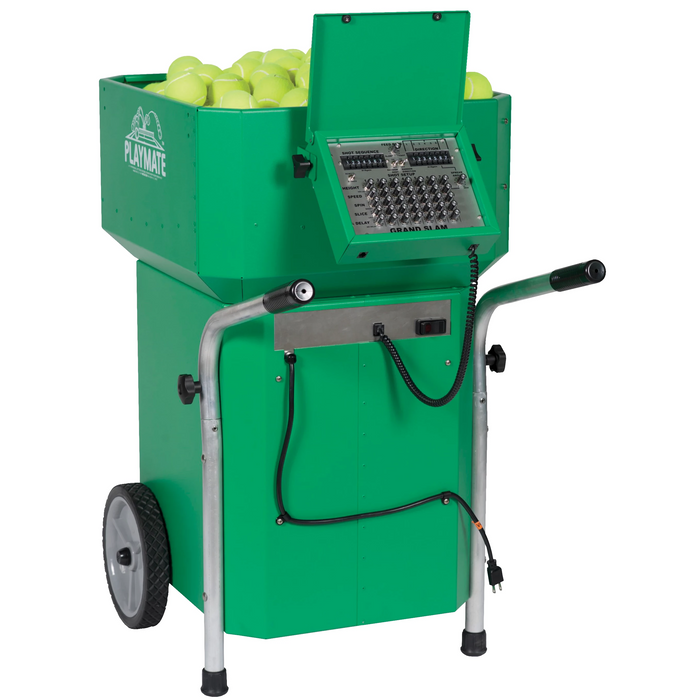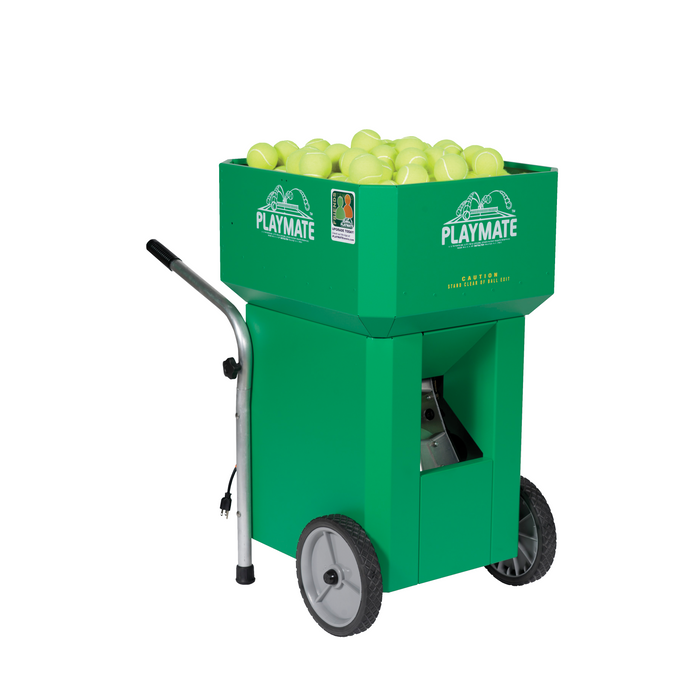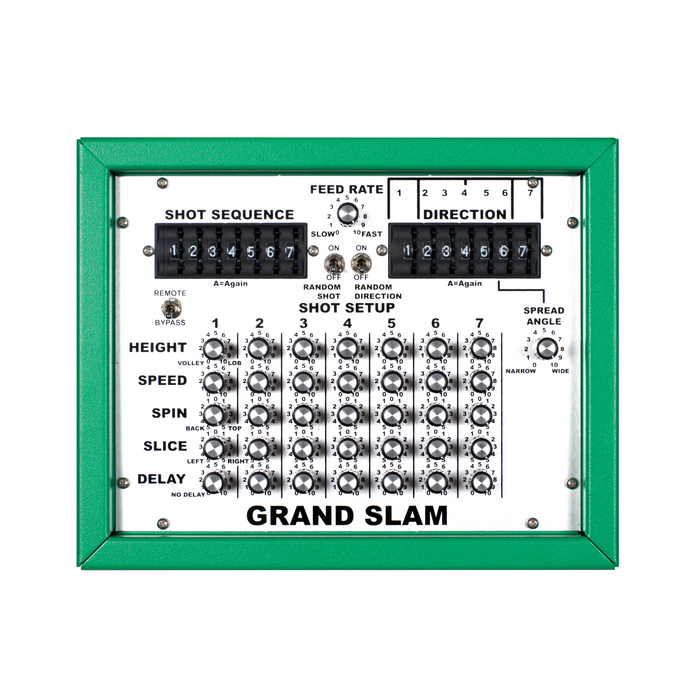 Playmate GrandSlam
by Playmate
Playmate GrandSlam
The name says it all! The Playmate GrandSlam is the fastest ball machine in the world. It can throw any type of spin, including:
Left-handed slice

Right-handed slice

Left-handed kick

Right-handed kick

American twist
The Slam can land a 120 mph serve every time. It can randomly serve to a player up the "T", at the body or out wide. The unique four-wheel design allows the Slam to grip the tennis ball like no other machine in the world.
Features of the Playmate GrandSlam
Seven distinct programmable shots, each with its own speed, spin, elevation and delay

Programmable random shot sequence

Great for enhancing ball recognition skills

Upgrade-able and interchangeable - accepts all Chameleon series controllers

Holds 300 balls

Seven position programmable electronic direction with programmable random

Variable electronic height

Rear-mounted, user-friendly control box

Compatible with Playmate Serve Lift

Two-function remote control (on/off with drill reset)

Aircraft aluminum construction for optimal durability

Three-year limited parts warranty
Click here to visit our "Model Comparison Chart" page to see what features the various ball machine models have to offer.
If you're looking for Playmate GrandSlam Replacement Parts or Playmate Ball Machine Upgrades and  Accessories, we have them all!

A Closer Look at the Playmate GrandSlam
The GrandSlam's control box makes it easy to utilize all the features of this amazing machine.
The GrandSlam has a unique 4 wheel design to grip and spin the ball like no other machine.
Side view of the GrandSlam showing the rear-mounted control panel.