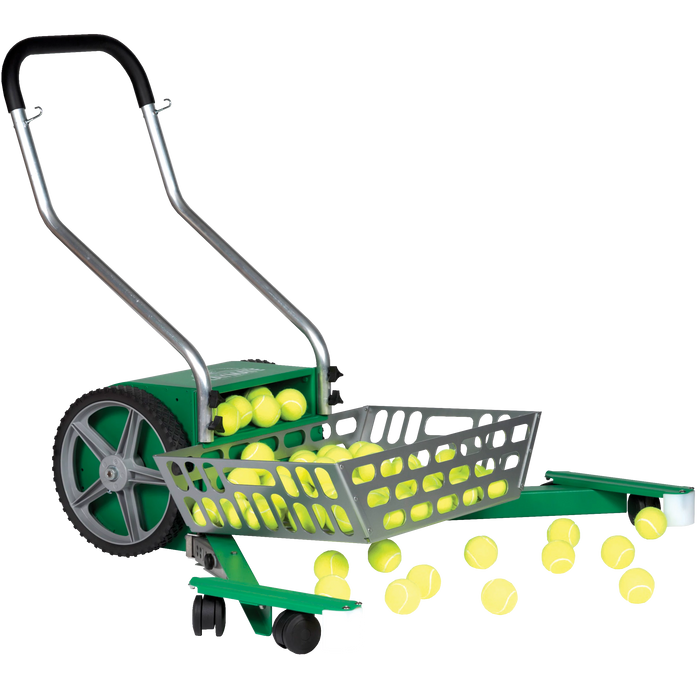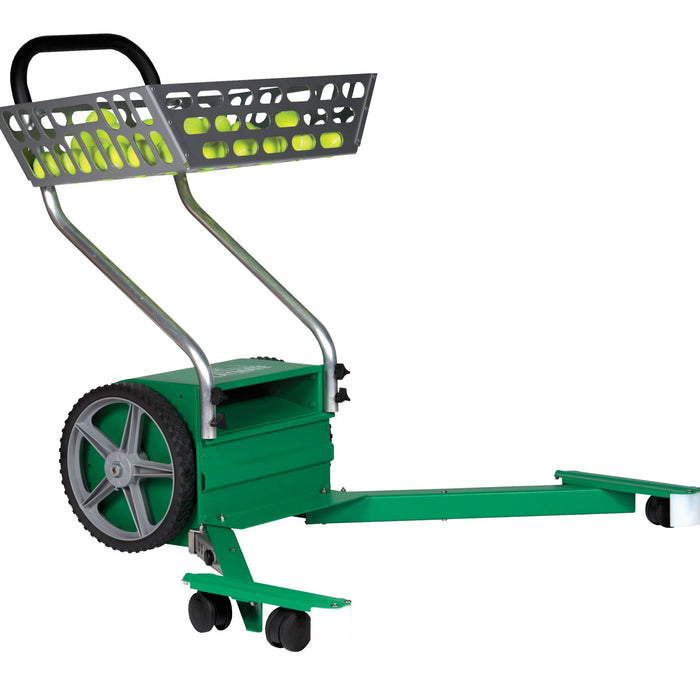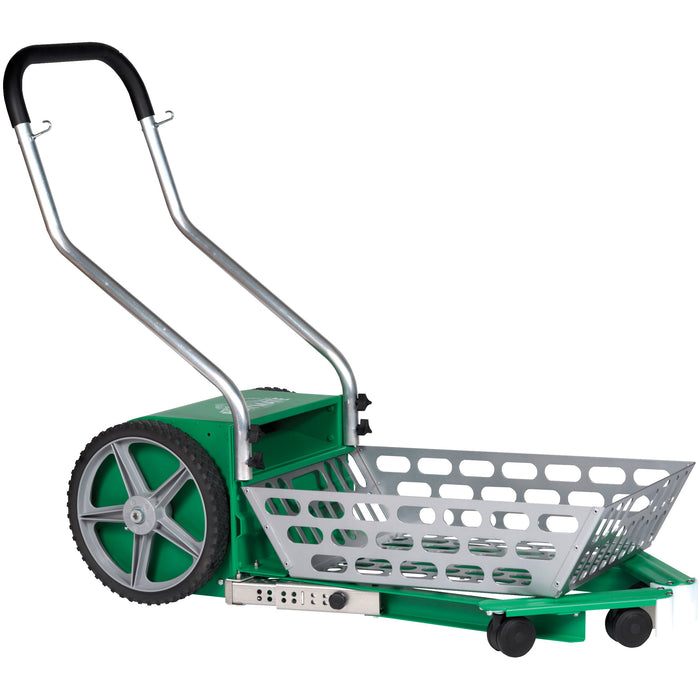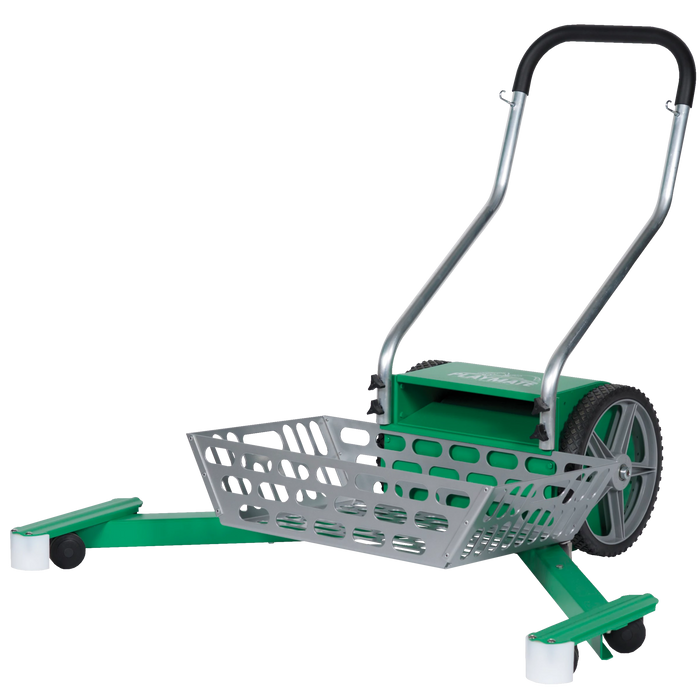 Playmate Ball Mower
by Playmate
Playmate Ball Mower
THIS IS THE LAST STOCK OF THE ORIGINAL PLAYMATE BALL MOWER, IT IS BEING DISCONTINUED. IN STOCK AND CAN SHIP NEXT BUSINESS DAY!
THE PLAYMATE BALL MOWER 2 WILL BE THE ONLY MOWER WE SELL ONCE WE ARE OUT OF STOCK ON THE ORIGINAL.  YOU CAN FIND THE PLAYMATE BALL MOWER 2 HERE
Active Sports carries the incredible Playmate Ball Mower, an essential aid for any tennis court facility.
Effortlessly pick up an entire court-full of tennis balls in seconds with the Playmate Mower. Easily fold the arms in to get through gates and in tight areas. Great for all court surfaces, including clay. Players get tired of picking up balls long before they tire of hitting them! Because tennis players are having more fun hitting balls, they will pay more for ball machine rentals.
Features of the Playmate Ball Mower
Folding arms to get through gates and between obstacles

Convenient compact storage

Basket can be elevated for feeding balls

Aircraft aluminum construction for optimal durability

1-year limited parts warranty
If you're looking for Playmate Ball Mower Genuine Replacement Parts or Playmate Ball Machine Upgrades and  Accessories, we have them all!
A Closer Look at the Playmate Ball Mower
The arms fold in to fit between net posts, gates, and doorways.
The basket can be elevated for easy ball feeding.
The Playmate Ball Mower is constructed to be durable.