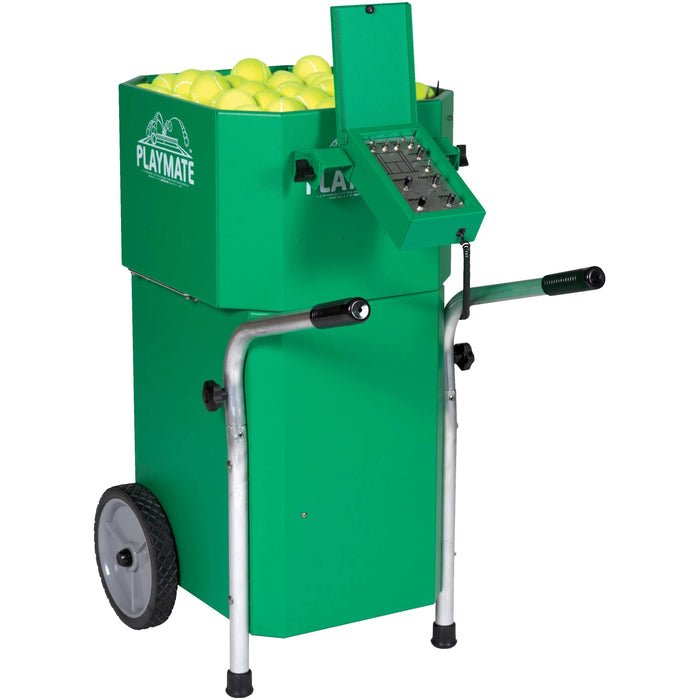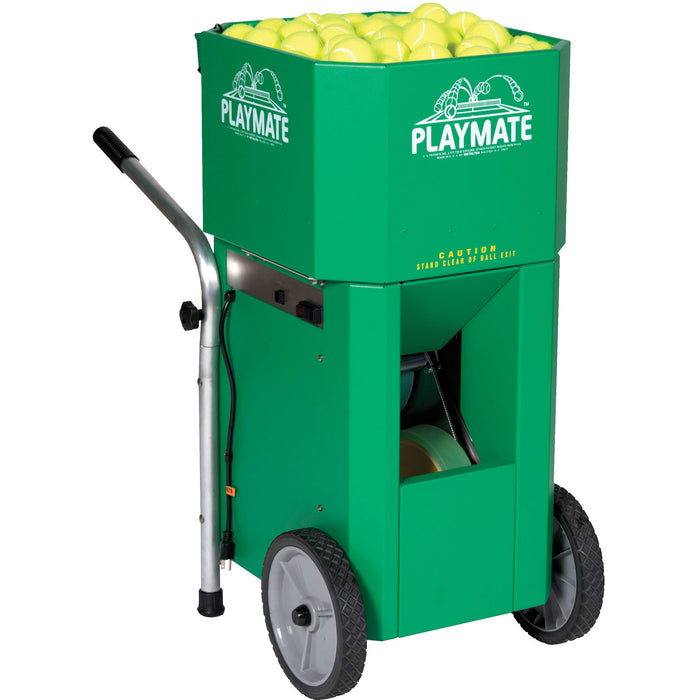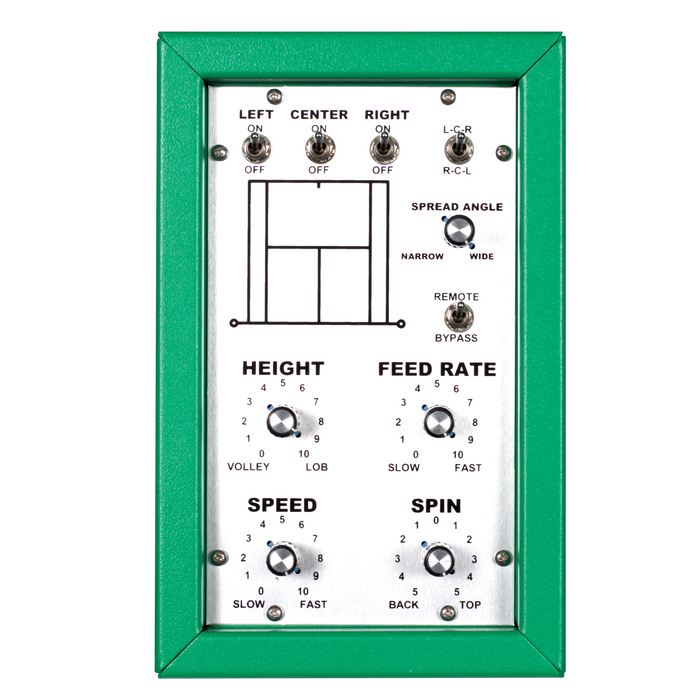 Playmate Ace
Ace's are in stock and can ship next BUSINESS DAY!!!!!!
The Playmate Ace is easy to use, making it the perfect machine for rentals or for use on a private court. Like all Playmate ball machines, the Ace offers superior durability and performance.
The easy to use Ace control box allows for electronic adjustment of ball height, speed, spin and feed rate as well as left, right and center oscillation and spread angle.
Please note that the Playmate Ace is not part of the Chameleon series and can not be upgraded.
Features of the Playmate Ace
Variable topspin and backspin

Holds 200 balls

Electronic Variable Oscillation to 1, 2 or 3 lines

Electronic elevation control

Rear-mounted control box

Compatible with Playmate Serve Lift

User-friendly control box

Two-function remote control (on/off with drill reset)

Aircraft aluminum construction for optimal durability

Three-year limited parts warranty
Click here to visit our "Model Comparison Chart" page to see what features the various ball machine models have to offer.
If you're looking for Playmate Ace Replacement Parts or Playmate Ball Machine Upgrades and  Accessories, we have them all!
A Closer Look at the Playmate Ace
With the Ace control box, it's simple to utilize all the machine's features.
The Ace ball machine is made from the highest quality components.
Side view of the Ace showing the rear-mounted control panel.