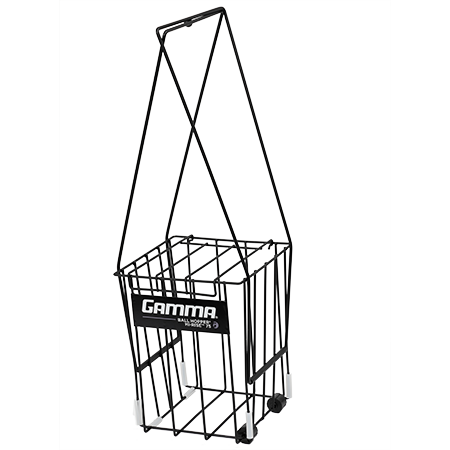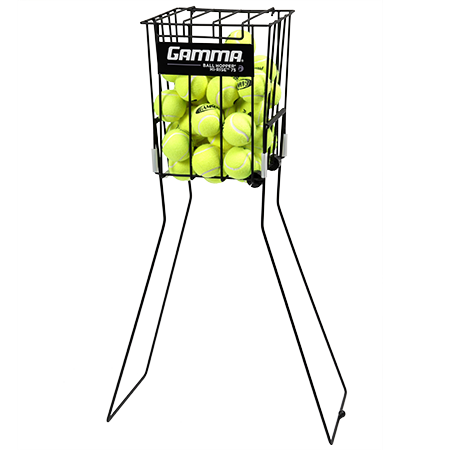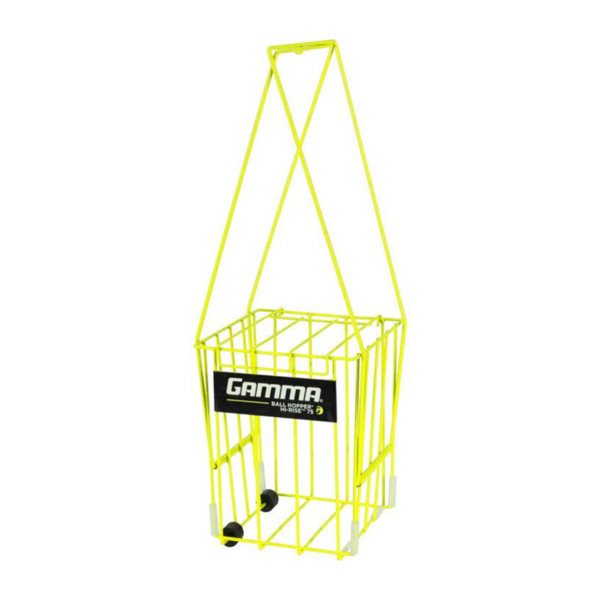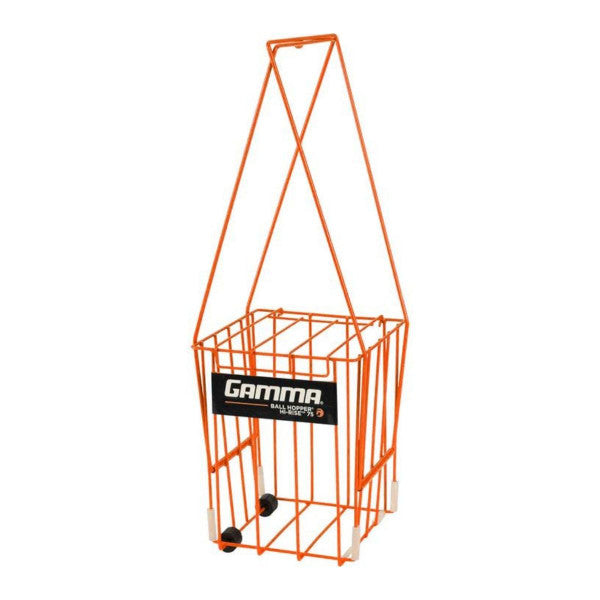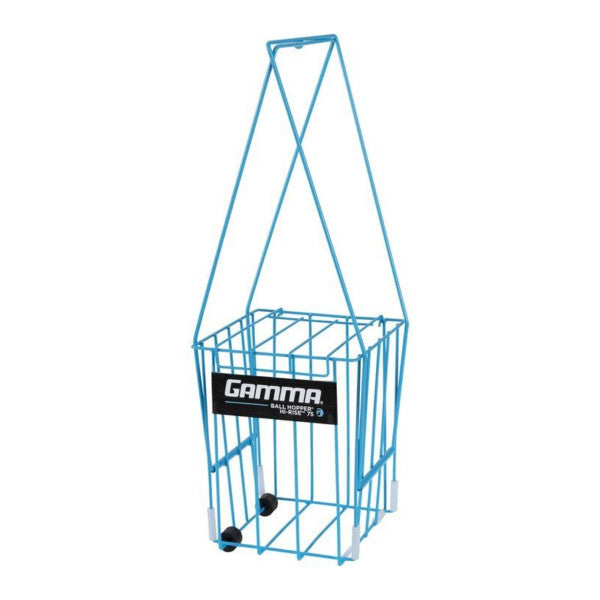 Gamma Hi-Rise Plus 75 Ball Hopper
by Gamma
Gamma Hi-Rise Plus 75 Ball Hopper
The Ballhopper Hi-Rise 75 features a \convenient handle make for easy pick-up and flip over to stand the basket at fingertip height. The attached lid prevents accidental spilling.

75 Tennis Ball capacity: 
The premium tennis Ball Hopper Hi-Rise 75 lives up to its name and supports a 75 tennis ball capacity, making it ideal for keeping your tennis balls organized in one place. This tennis court accessory is a perfect tool for teachers, parents and players.

Premium Quality Materials: 
We deliver a product with the perfect combination of high quality and value-for-money. This Ball Hopper is made of carbon steel wire with GAMMA's premium Diamond Clad weather resistant coating to stay like new for years.

Smart Design, Multi-Use Handles & Wheels: 
The Hi-Rise 75 sports a smart design that allows the handles t be adjusted for carrying as well as the handles can be used as leg stands to stand the Hi-Rise 75 upright during practice and play. This product also includes wheels for easy transportation of tennis balls to and from the court.

Smart Lid. No Chasing After Tennis Balls: 
The Hi-Rise 75 comes equipped with an attached lid that will prevent spillage and will keep the balls inside the basket. No more chasing after tennis balls and no more hassle!

Easy to Set Up: 
The Hi-Rise 75 can be set up intuitively in a matter of minutes and in no time you can start enjoying practice and spend less time gathering up balls!