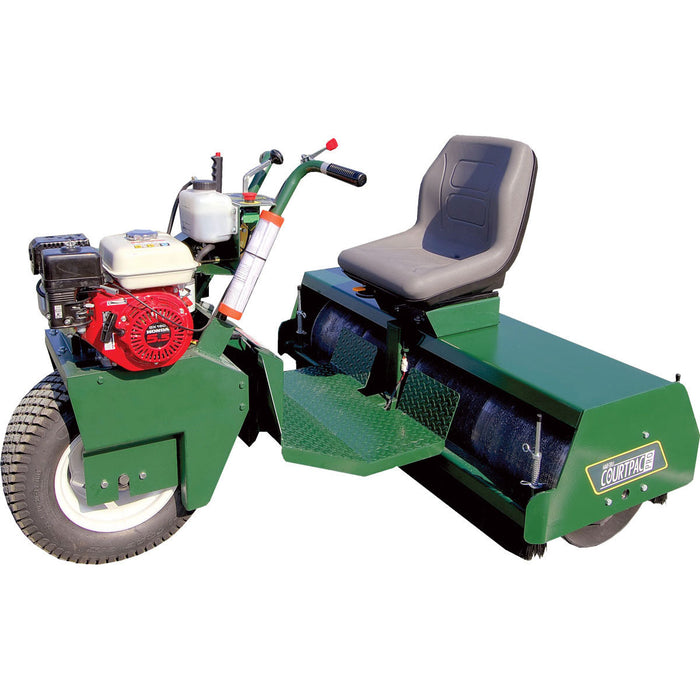 CourtPac Pro Tennis Court Roller
by Active Sports
CourtPac Pro Tennis Court Roller
Ideal for clubs with multiple clay courts to maintain, the CourtPac Pro is fast and dependable. The power head is driven by a 5½ HP Honda engine and driven by a fan-cooled HydroGear hydraulic transmission. Sectioned roller eliminates tearing of the clay surface and has two adjustable grooming brushes.
A Closer Look at the CourtPac Pro Tennis Court Roller
The 5' CourtPac Pro model with 4 rollers.
The 5' CourtPac Pro Electric with 4 rollers.
4' CourtPac Pro Roller