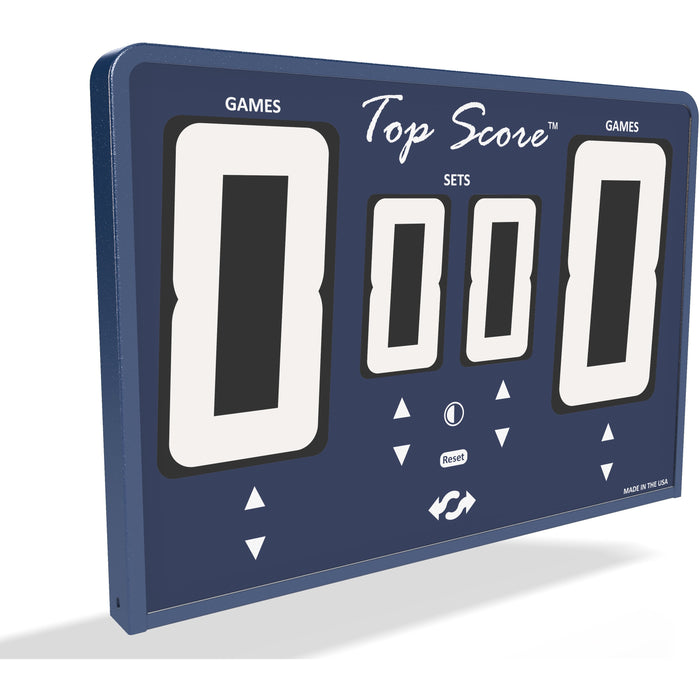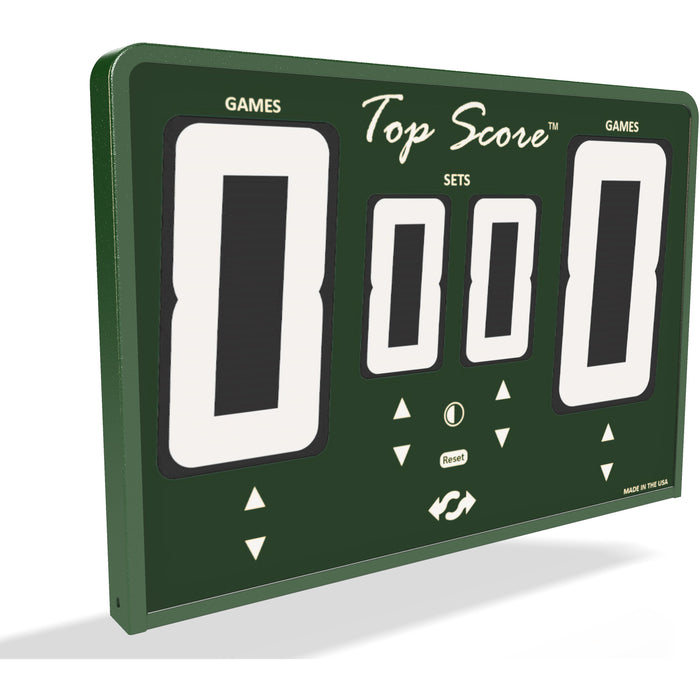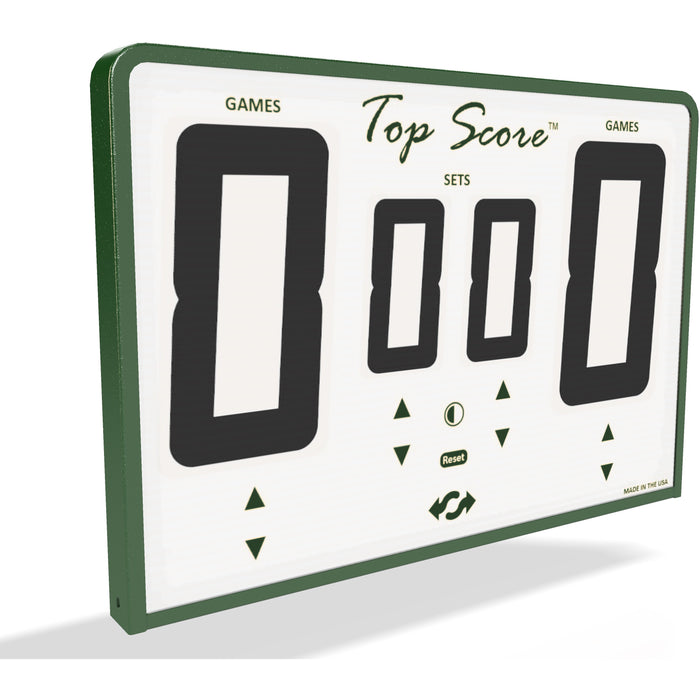 TopScore™ Digital Scorekeeper
by Active Sports
TopScore™ Digital Scorekeeper
TopScore™ is the world's first and only digital, 2-sided, net-mounted, self-scoring tennis scoreboard. Each board comes with a net post bracket (round or square depending on the customer's requested size & specs), mounting post and a cover. Allen wrenches are also provided inside the box. TopScore™ requires two double AA batteries, which are included in the purchase and shipping of TopScore™. We also gladly logo your board at no additional cost.
TopScore™ features include up/down arrows for sets/games, reset button, changeover button, home /visitor function and features rounded top corners for safety.
TopScore™ comes in three exciting colors – 1.) Wimbledon White panels with dark green text, Classic Green panels with white text and US Open Blue panels with white text. The TopScore™ cover comes in white with dark green text. 
TopScore™ can be mounted onto Round and Square Net Posts, in widths of 3", 3 1/2", and 4".
TopScore™ is designed for use on both indoor and outdoor courts, performing well in both lighting conditions. Though continuous strikes of a tennis ball would not be considered "normal use" and is not recommended for any piece of electronic equipment, TopScore™ will withstand the impact of a hard hit tennis ball.