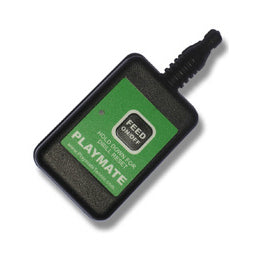 Playmate Replacement Remote
by Playmate
Playmate Ball Machines Replacement Remote
The perfect solution to a damaged or misplaced remote.  If your machine (Tennis or Pickle) was made 2009-present, this is the remote for you.
If you have a half volley, you will need a replacement remote receiver and a remote.  

If you are not sure which remote your machine uses, please contact us so we can help.